Digital Presence

Digital Content + Scripting + Storyboard + Motion Graphics + Multi-Media + Video
Asian Heros

Esi

Ferrosan

Go Green

Green House-Keeping

Horizon

SPWU

JD

BPREP

Faith

SNCF

ETL

Web
Asian Heroes
Produced two inspiring videos on Asian heroes for a high level leaders meeting.
The focus was on showing the targets J & J Medical Asia has met and a new focus for the year ahead.
Launch of ESI
At its launch, the highly dynamic multimedia presentation introduced Energy Studies Institute (ESI) as the authoritative institute in policy-oriented research.
Imedeen
Playing on the theme of "you can do more", the corporate video showcased Ferrosan's marketing presence in Asia with Imedeen.
Go Clean Go Green
A multimedia presentation was produced for the InterContinental Hotels Group (IHG) Conference highlighting JohnsonDiversey's commitment towards creating innovations that help reduce environmental impact.
Green Housekeeping Code
The client wanted an out-of-the-box training video on the standard operating procedures of housekeeping for five star hotels in Asia. We created a bi-lingual interactive multimedia production that gets the green message across in an ingenious way. A print manual, done in a comic book style, accompanied the production.
Horizon Training Video
Teaching tools have never been made so interactive and engaging. Using flash, an interactive training video was produced that included short video clips, animation and even games. Teaching presentations were reproduced for a consistent and professional look. The outcome was a teaching dvd that any instructor would love to get his hands on.
Singapore Port Workers' Union
This adrenaline pumping book trailer was created to publicise the launch of 60 Stories, a commemorative publication.
Johnson Diversey
JohnsonDiversey's commitment towards creating innovations that help reduce environmental impact
is seen in this multimedia presentation that showcases their products and services.
Business Psychological Resilience Programme
The multi-media was created for Temasek Foundation to launch the B-PREP.
The creative concept on what it would be like to be a society that is psychologically resilient and prepared to face disasters was delivered with animation and graphic motion.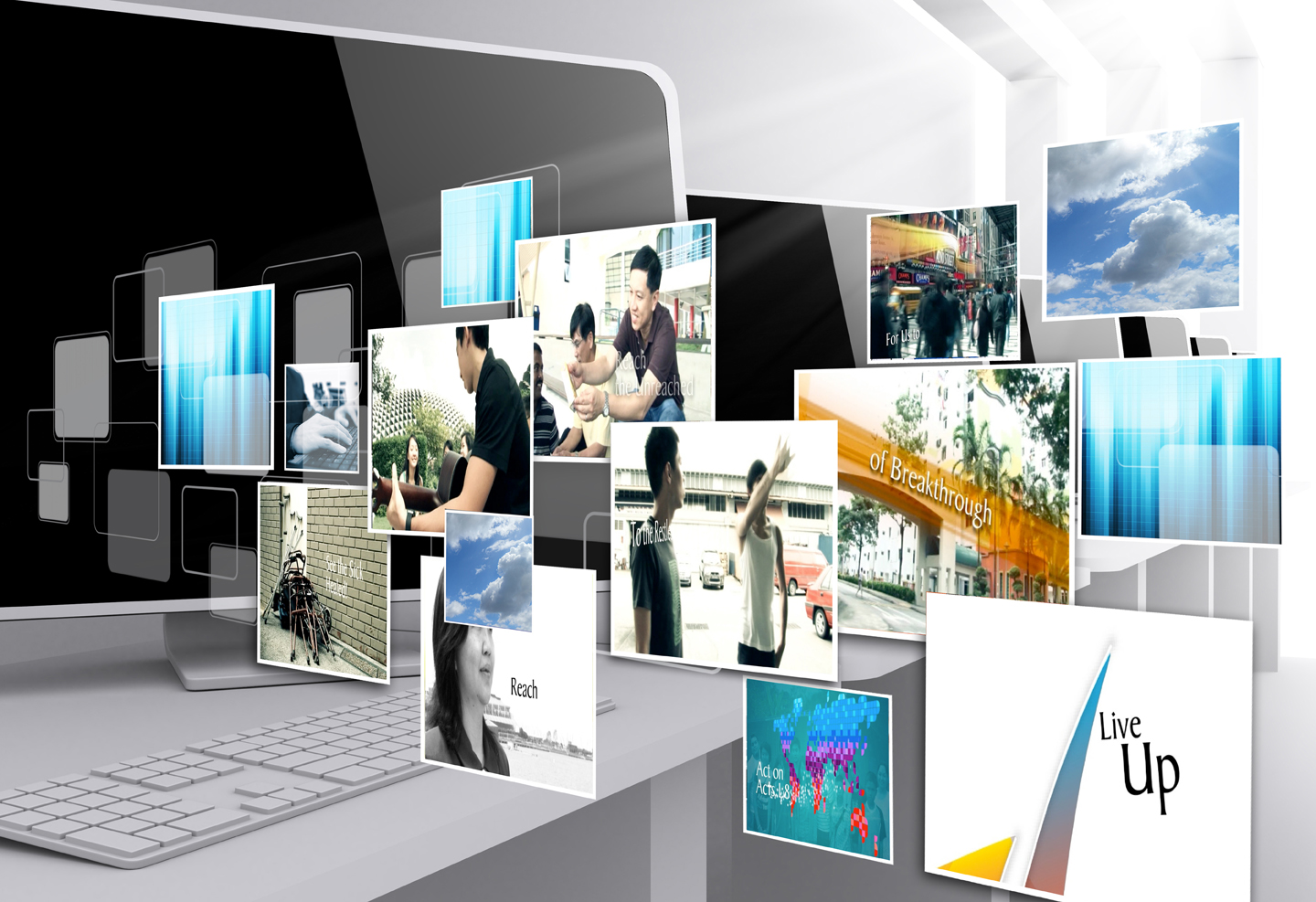 Launch of Faith Methodist Church logo
The church vision and dream to touch lives and transform the world is depicted in short snippets of various scenes in Singapore.
Singapore National Co-operative Federation
Created a light-hearted tribute video to SNCF's outgoing Chairman.
ETL Learning
The multimedia was created to launch new features in the total development program for children.
We have mastered the art of persuasion through
creative content and carefully crafted copies.