Brand & Print Presence

Concept, Copy Editing/Writing, Research and Interviews, Design
Adrenaline
The publication of Singapore Athletics Association (SAA), Singapore Sports Council on the athletics scene took a new twist and was given a fresh look. Besides sports events reporting, the revamped newsletter featured articles on fitness, nutrition and interviews with who's who in athletics.
OnTrac
This quarterly publication, distributed to all the Methodist Churches in Singapore, went through an overhaul. The outcome was a bolder, brighter, better publication with a unique twist in layout.
Rapport
Provided fresh design and copy for the National Council of Social Service (NCSS). The publication is circulated to social service professionals, volunteers and donors.
PacHealth
Kicking off a brand new publication with new masthead and concept was this issue of PacHealth and U.
Samudra
A bi-monthly publication of Singapore Organisation of Seamen (SOS) and Seacare Co-operative Limited, this newsletter creatively communicates news and relevant information to members of the maritime industry through interviews, reports, insightful accounts and visuals.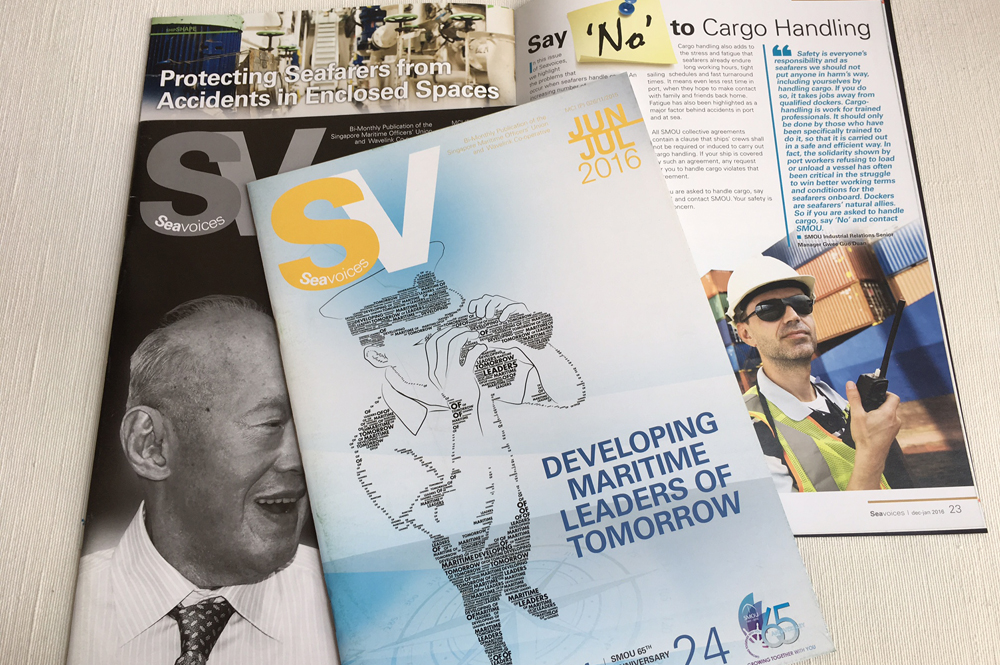 Seavoices
Seavoices, a bi-monthly publication of the Singapore Maritime Officers' Union (SMOU) and Wavelink Co-operative, connects its members, shipping companies and maritime authorities by providing the latest news on the union's initiatives and activities both locally and abroad. Reported in different ways, news and information are communicated to its readers in engaging ways.
Co-operator
This publication profiles the local and international co-operatives and highlights what makes them tick.
Heartbeat
The quarterly publication of Paya Lebar Methodist Church, features the hearbeat of the church community. Articles and stories in this publication are further enhanced with graphics that lift and bring more life to the features. Who says church magazines are boring?
What Makes Me Happy
What seemed at first, a collection of ASEAN children's drawings, was a happy journey for the team as we sought to capture the essence of happiness in each different ASEAN culture yet communicate the message that drawing breaks all boundaries. The book was launched at the 41st ASEAN Ministerial Meeting.
E'Collezione
Produced an exquisite accordion-like presentation board as well as advertisements for an exclusive boutique located at the Mandarin Gallery.
Faith Vision 2015
A simple but novel idea for the front cover, opened up identifiable design elements to be expressed throughout the inner pages, giving it a unique and consistent look.
Faculty of Dentistry Annual Report
Won GeBIZ tender award best depicting the faculty's image, known for being current, progressive and global.
The Boys' Brigade Handbook
This handbook was the first of its kind and was well received for its illustrations and copy. A good read / look for all the boys.
SSEU Celebrates 50 Years
Singapore Shell Employees' Union (SSEU) commemorated its 50th anniversary with a comprehensive narration of its rich history as one of the pioneer unions in Singapore.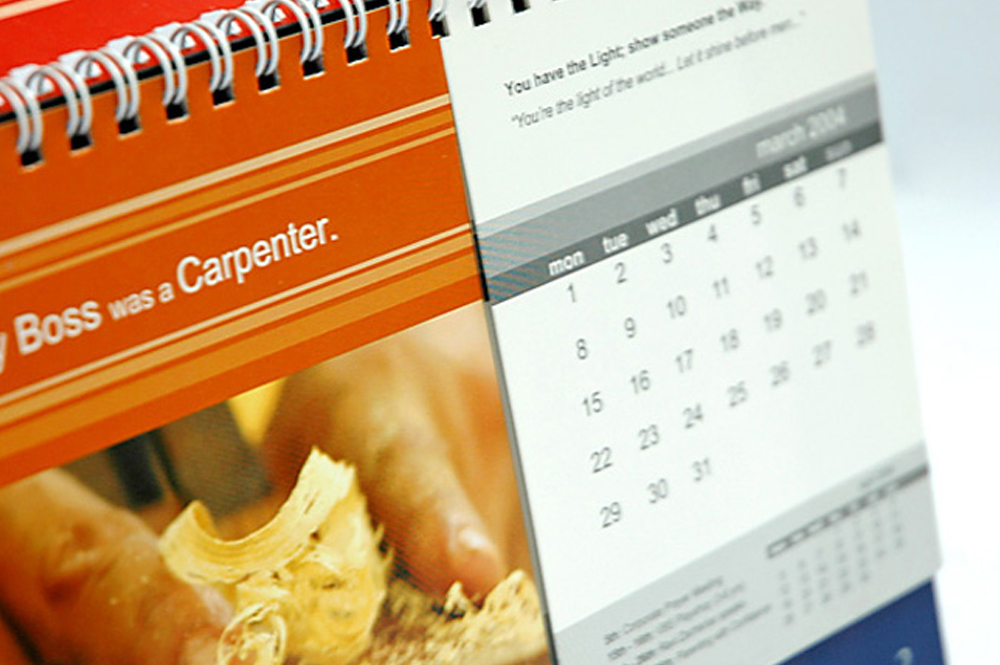 Calendar
A brainstorming session led to a fresh approach to a table calendar with thought-provoking slogans and visuals.
Pink
In NTUC Healthcare's Annual Report the display of pink was a glowing report that the organisation was at the 'pink of health' to all its investors, shareholders and members.
CISM Manual
The training manual given out to Critical Incident Stress Management (CISM) programme participants for Trauma Recovery and Corporate Solutions (TRaCS), a division of Changi General Hospital (CGH) shows a consistent theme of care and nurture.
SNCF In-Guide
What you need to know about the dynamic Co-operative movement is captured in this reader-friendly, compact guide. A multimedia presentation was created to launch this guide.
Getting People On Board
The commemorative publication of the National Tranport Workers' Union (NTWU), chronicles 34 years of colourful stories of the union in getting people on board.
The Methodist Church in Singapore Booklet
The concept of transformation, where a flock of doves representing the transforming power of the Holy Spirit, carries a message of hope and love across the multiple ministries of the Methodist Church in Singapore.
Discipleship@Faith
Created a resource booklet with matching bookmarks that paint a picture of growth in the five purposes of the church.
50 Reflections
Food, Drinks and Allied Workers Union (FDAWU) commemorated its 50th anniversary with a commemorative book, expressed in compelling and creative storytelling and visuals through 50 reflections of FDAWU's colourful and rich history.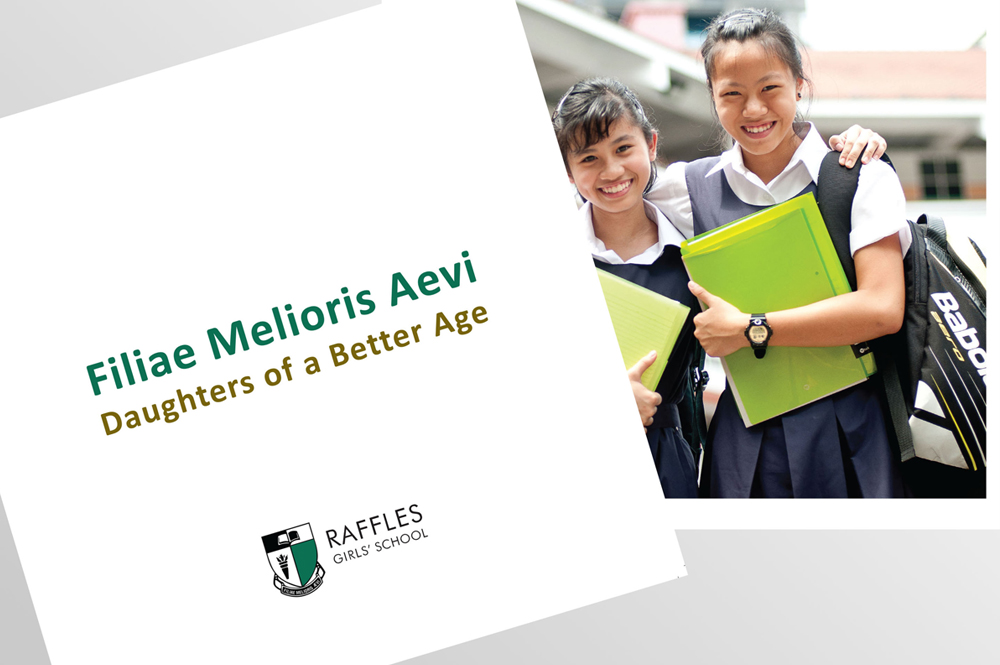 Raffles Girls' School
This commemorative publication of the Raffles Girls School, chronicles its rich history. RGS strongly believes in a learning environment that is open, dynamic and relevant to the world; infusing academic rigour in a supportive learning culture to inspire and nurture young girls to be active creators of a better age for all. This message is best captured in the booklet that makes the school stand out from the rest.
Premier Security 30th Anniversary
Premier Security celebrates its 30th Anniversary with a special publication on their winning formula – its security officers and staff.
Joo Chatters
Joo Chiat is crowned Singapore's very first Heritage Town. And in Joo Chatters, we creatively incorporate the charm of old Singapore in our contemporary design and copy, encapsulating the soul and uniqueness of the place.
Connect
This quarterly magazine of Singapore Manufacturers' Federation reaches out to the movers and shakers of 12 major industries that have contributed to Singapore's economic growth. Targeted at representing the interests of the manufacturing community, the magazine features the latest industry trends, news, stories and business networking avenues. As such the magazine encapsulates a contemporary and corporate flavour.
Nautique
The bi-monthly magazine embraces the evolving and affluent lifestyle of those who live by and love the water. Commissioned by Raffles Marina, Asia's premier Marina and Country Club, we created a lifestyle magazine that reaches out to some 10,000 Raffles Marina members and Singapore's top-level executive elites.
SCC Newsletter
The sprawling hills and natural landscape of Sembawang Country Club provide a great surrounding for its 18-hole layout, affectionately known as the "commando course". The Club's quarterly magazine features interviews, course critiques, playing tips and captures the lifestyle of its members. It's a golfer's guide to the good life.
Lifeline
Lifeline is a quarterly newsletter publication by NUH. The magazine takes on a fresh and contemporary look as it provides useful information, ranging from medical information brought to readers in layman terms, new patient services to the latest happenings in NUH.
Fission
Fission is a quarterly magazine of Singapore Polytechnic Graduates' Guild. It maintains a dynamic link with its alumni members through a cornucopia of events, highlighted in the publication. The vibrant feel of the magazine is a reflection of the club's charm, conveying an energetic and sporty lifestyle.
Inter Se
The official magazine of the Singapore Academy of Law, Inter Se is dedicated to communicating the needs and reorganising the work of its members by delivering the latest legal news, and developments in the legal scene, as well as news and information on the Academy's activities.
Celebrating Life
Celebrating Life is a quarterly magazine of Thomson Medical Pte Ltd. The magazine celebrates life with all its readers. Its bright and lifestyle feel appeals to readers with snippets and snapshots of new services, health tips, inspiring stories and many more baby talk.